Welcome
Welcome to the website of the Piney Creek Chapter, National Society Daughters of the American Revolution (NSDAR).  Please enjoy your visit to these pages as you explore and learn more about who we are, what we do, our patriot ancestors, how to join us, and resources to celebrate patriotism, champion education, promote historical preservation, and research your own family history. Additional information about us can be found on the website of the Colorado State Society NSDAR and the National Society DAR.
| | |
| --- | --- |
| | |
2014-2015 Piney Creek Chapter Programs and Events

December 6, 2014

Chapter 10th Anniversary Celebration
at Blackstone Country Club in Aurora, CO

December 17, 2014

Regular Meeting
Membership/Education/Historic Preservation/Patriotism
New Members' Roundtable

January 21, 2015

Regular Meeting
Historic Preservation
Pioneers and Early Plains Settlers

February 18, 2015

Regular Meeting
Membership
Shine Your Light / Presidents' Tea Preparations

February/March 2015

5th Annual Presidents' Tea
Location To Be Announced

March 18, 2015

Regular Meeting
Education – Women's Issues
Alzheimer's Disease and Dementia

April 15, 2015

Regular Meeting
Membership
Supplemental Ancestors and Applications

May 20, 2015

Annual Meeting
Membership
Celebrations and New Officer Installation
Past Programs and Events
Chapter Social
Historic Preservation
History of the Melvin Schoolhouse in Aurora, CO
A Veteran's Story
Patriotism
Our Ancestors' Stories, Memories, and Histories
Education/Historic Preservation
DAR Insignia and Pins
Membership
We invite and welcome you to attend any of the Piney Creek Chapter, NSDAR meetings or events, meet our Daughters, and explore what we do. We generally meet the third Wednesday of the month, September through May, at 6pm, in the Southeast Metro Denver area. These business meetings include a program, social time (6-6:30pm), and business session (6:30pm to approximately 9pm). Throughout the year, we also participate in events such as commemorative ceremonies, community celebrations, parades, and workshops. If you would like to attend a chapter meeting or event or to learn more, please email our Chapter Registrar Pam Koppe, call our chapter voicemail box at (720) 722-3143, or use our Contact Us form.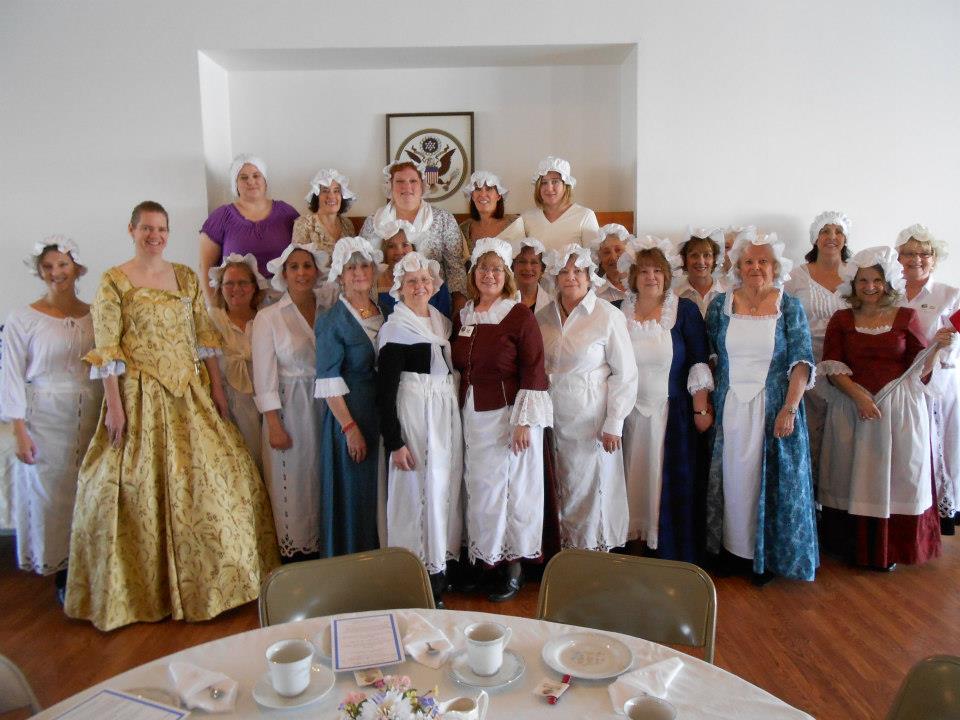 The NSDAR is a non-profit, volunteer, women's service organization dedicated to promoting patriotism, preserving American history, and securing America's future through better education.  Any woman 18 years or older, regardless of race, religion, or ethnic background, who can prove lineal descent from a patriot of the American Revolution is eligible to be a member.
by codarweb and comments are closed.